If you work in emergency medicine, you're used to the unexpected. Work in any patient care emergency department comes with a high degree of unpredictability. No matter the situation, be it a broken bone or obstructed airway, you have to be ready for anything, including worst case scenarios.
Unfortunately, in our ever-changing world, worst case scenarios in the form of terror attacks are on the rise in the western world. To deal effectively and efficiently with mass casualty situations like the Paris attacks or 9/11 requires an increased measure of preparation by all health care providers. This particular brand of crisis management has become known as Terror Medicine. 
The rise of 'Terror Medicine' 
Certainly a mixed-feeling arises in you when you first learn that there is now an entire field of medicine known as "Terror Medicine."  It almost sounds like a contradiction of terms. To professor Leonard Cole, it's a very serious and rigorous part of his academic pursuits. He invested his time as a professor at Rutgers University Medical School in developing a class specifically dedicated to training university medical students in terror attack emergency response protocol and best practices.   Professor Cole has been on the forefront of terror medicine training and awareness since Rutgers announced the fourth-year, two-week elective back in 2014. The course includes various methods of instructing students including video clips, guest lectures, and hands-on activities. Dr. Cole believes that this type of awareness should be available to every medical student in this age of social and political unrest.
Terror Medicine, not just emergency response 
Unlike serving on staff during a major heat wave, devastating hurricane, or massive blizzard; dealing with the fallout surrounding a terror attack is the type of emergency that demands immediate response leaving very little time to prepare. Perhaps your facility has participated in emergency-response drills before. That type of training goes a long way to ensure staff will be well-equipped to put the designated plan-of-action into motion. However, no matter how many times you practice, it is not uncommon for staff to be left feeling more aware of their lack of preparation, having not known the extent of the challenge.    When it comes to terror triage, those types of feelings among staff are only amplified by the sudden and completely unexpected nature of the circumstance. That's precisely why professors like Rutgers' Leonard Cole have advocated for expanded focus in education for dealing with a new type of crisis event like that of terror attacks. 
Rutgers' program works. 
One student, Dr. Michael Hayound, explained how the live simulation component of the course helped his disaster medicine awareness and preparedness. Interestingly enough, he didn't perceive his class' efforts in the simulation to be a success in terms of meeting the need of the simulated patients, rather the success was the heightened awareness attained. He said that the drill helped him "learn so much from failure" that he is now better prepared to act in a real life terror situation, should he ever have the misfortune of having to face one. 
Emergency preparedness is evolving. 
Massachusetts General Hospital had the benefit of hearing from a group of Israeli physicians in 2005 who have first-hand experience dealing with emergency medicine in terror situations. Their takeaways were immensely valuable. Dr. Paul Biddinger, who serves as the director of the hospital's Center for Disaster Medicine, realized that their protocols assumed the availability of too much preparation time after an attack occurs. Their misconception of this key fact has led to massive changes in their protocol in the years since that meeting. Sadly, Dr. Biddinger and team's newfound awareness and revised protocol was tested when the Boston Marathon bombings occurred. 
Due to the unpredictable nature of a terror attack- especially problematic is an unknown location- no hospital is immune to the need for terror medicine training and awareness. The difference between a prepared and an unprepared department can mean life or death. Hopefully, these forms of preparation and training protocols to implement are nothing more than due diligence and never have to be tested. Terror Medicine is really just another way emergency departments can empower staff to address the needs of casualty victims in an optimal life-saving manner.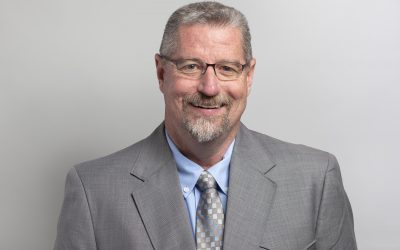 Concord Medical Group is extremely excited to announce that John Jones, MD has accepted the role of Chief Medical Officer of Emergency Medicine.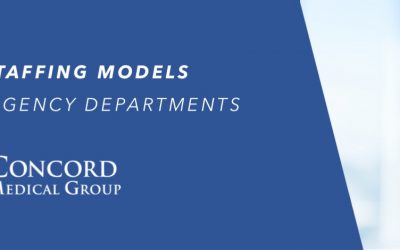 Exceptional Medical Directors are a not-so-secret sauce that power any well-oiled clinical program. They are a unique breed; equal parts clinical stand-out, skillful communicator, strategic thinker, and thoughtful mentor. At Concord, Medical Directors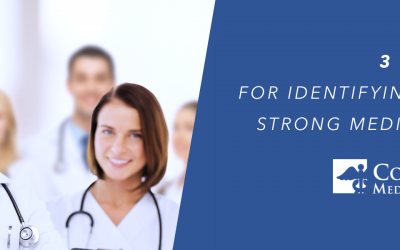 Exceptional Medical Directors are a not-so-secret sauce that power any well-oiled clinical program. They are a unique breed; equal parts clinical stand-out, skillful communicator, strategic thinker, and thoughtful mentor. At Concord, Medical Directors
Be a leader in patient care.