Rural hospitals are economic anchors in their communities and often the only source of local, timely health care. However, due to low patient volume, challenging payer and patient mix, and geographic isolation—amid other challenges—many rural hospitals are at risk of closure. Optimizing the hospital admissions processes in rural emergency departments is an impactful way to sustainably support rural patient care needs and the economic viability of rural hospitals.
Unique Admission Concerns for Rural ED Patients     
20% of the U.S. patient population lives in rural communities, yet less than 10% of U.S. physicians practice in these communities.[1] Rural emergency departments are left to bridge the gap. Patients outside of metropolitan areas have an increased physical distance between their homes and the nearest source of emergent and inpatient care. This disparity results in poor patient experience and potentially, poor outcomes. Since patients are less likely to have access to appropriate follow-up care it is crucial that rural hospitals address as many patient needs as possible within the four walls of their facility.
Streamlining Admission Processes to Meet Rural Patient Care Access Needs   
Since rural hospitals face a unique set of circumstances, rural admission processes require a shift in mindset for ED providers. Our clinical leadership team at Concord Medical Group uses a robust clinical review process to support this shift in mindset and operationalize a streamlined admissions process at rural EDs. The process focuses on identifying patient transfers and admissions that could have been handled differently to best meet patient care needs. Here's how it works:
Our regional and on-site clinical leaders develop admission criteria for each facility based on Milliman Care Guidelines, InterQual Level of Care criteria and our 20 years of experience managing rural emergency departments.

Our team of experienced ED clinicians review documentation for every discharged patient across all facilities we manage on a daily basis via our web-based system.

Results of this review are shared via encrypted email weekly with our regional medical directors and site medical directors.

Our clinical leaders review the data and reach out to providers individually to mentor them to improve future documentation and patient transfer and/or admission decisions to meet patient population needs.
The Result?: Improved Patient Outcomes, Satisfaction, Care Access, Increased Revenue
Careful review of documentation with an emphasis on care transfer and admission decisions consistently uncovers opportunities to better serve patients. In many cases, it is advantageous to admit more patients who would benefit from in-hospital care rather than being discharged without adequate access to follow-up care.
In rural communities, some patients who would likely be discharged in a metropolitan area, are better served by being admitted to the hospital. This can also result in improved patient satisfaction, as patients and their family members are not required to travel long distances and take time away from their work and daily lives to receive treatment and follow-up care. Additionally, the clinical review process has proven to boost hospital admission percentages by several percentage points in most of our partner hospitals. In many cases, this boost in the revenue can be the difference in a hospital keeping their doors open or closing to the community that has few other healthcare options. Therefore, the clinical review process doubly benefits both the hospital and the patient population it serves by bolstering the sustainability of the rural hospital's existence in the community.
[1] https://www.aha.org/system/files/2019-02/rural-report-2019.pdf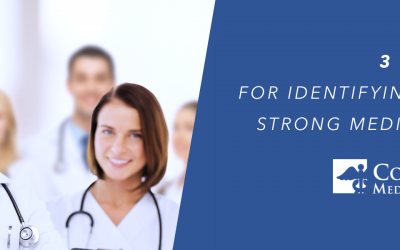 Exceptional Medical Directors are a not-so-secret sauce that power any well-oiled clinical program. They are a unique breed; equal parts clinical stand-out, skillful communicator, strategic thinker, and thoughtful mentor. At Concord, Medical Directors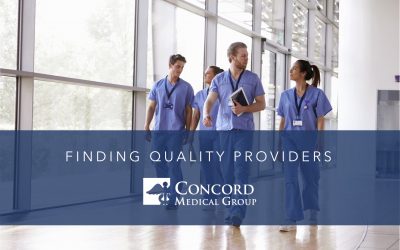 If you've been searching for someone with standards as high as yours, you've found us. Learn more about our hospital services to find out how we can get the ideal provider management solution for your needs.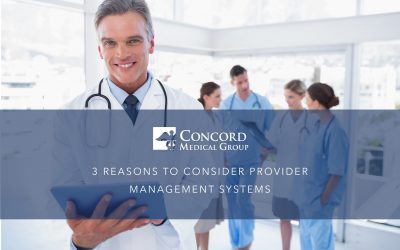 Provider management systems can help improve resources, offer better value to your patients, and streamline your operating costs, all with the help of a professional team like Concord. Curious to find out whether provider management is right for your facility? We'll tell you the top 3 benefits.
Be a leader in patient care.
Office Locations:
2800 corporate Dr.
Suite 103
Flower Mound, TX 75028
1602 Ave Q
Lubbock, TX 79401
333 Cedar Street Suite #200 Abilene TX, 79601