Emergency response systems to disasters and other incidents have evolved as the nation and world have changed. Because these system transitions are on-going, achieving maximum efficiency is vital in order to serve communities well.   
When examining the recent changes in the National Incident Management System (NIMS) refresh, it's important to review emergency systems as a whole and be able to differentiate between them.
ICS
Originally formed in 1968, the Incident Command System (ICS) offers standardized methods for dealing with all types of emergency situations. Sanctioned by the participating authorities, ICS has procedures to form situational management hierarchies to organize personnel, facilities, equipment, communications, and funding.
Differing levels of ICS training are required by all levels of government. In addition, organizations in the private sector commonly employ ICS for the management of situations.
The primary concepts of ICS are:
Unity of Command—each participant reports to only one supervisor to avoid receiving conflicting orders.
Common Terminology—terminology is made common so that participants will not have a different meaning for the same word.
Management by Objective—specific objectives are targeted to events.  They must be attainable, ranked by priority, and assigned a time-frame.
Flexible and Modular Organization—command is set in a top-down approach.  Only positions that are needed at the time are established.  The structure can expand or contract as needed.
Span of Control—ICS mandates that one person's span of control should be between three and seven workers.
HISC
In the United States, the ICS used in hospitals for both emergency and nonemergency situations is called the Hospital Incident Command System (HICS).  It assists in meeting the needs of various-sized hospitals to increase their emergency preparedness and response capability.  This, of course, impacts emergency department physicians, particularly in the case of a disaster of considerable magnitude.
In hospitals, HICS involves the following stages:
Comprehending the policy and orientation of the hospital
Evaluating the situation
Determining incident objectives
Developing a plan to meet those objectives
Providing tactical direction and follow-up to make sure the directions are adhered to
Ensuring back-up when needed
EOC
An emergency operations center (EOC) is a predominant command and control facility responsible for implementing emergency management at a strategic level which ensures the continued operation of a company or political subdivision during an emergency. Differing from the ICS, EOC is responsible for the larger picture of the disaster and delegates tactical decisions to lower commands.
EOCs are located in many countries, as well as in larger corporations with sizeable equipment or numbers of personnel. The most important component of an EOC is the persons who staff it.  They must:
Possess the requisite authority to act as necessary to respond to a disaster.
Must be capable of thinking outside of the box.
The next most important component of an EOC is its communication system, which:
Provides a redundant pathway to ensure that information and orders can flow in and out of the facility.
For the sake of continuity, are found in radio technologies combined with phone systems.
NIMS
As part of FEMA's National Response Plan, the ICS system was integrated into the National Incident Management System (NIMS).  There is a new draft NIMS document which was posted for a national engagement period concluding May 9, 2016, called the NIMS refresh. In an article entitled "The NIMS Refresh—The Good, the Bad, and the Ugly" by Timothy Riecker, he outlines three significant changes:
NIMS has consolidated its five components to three.
It introduces the Center Management System (CMS), as part of the revised Management and Coordination component.
It incorporates the NIMS Intelligence and Investigations Function Guidance.
CMS
Important aspects of CMS are:
It is expected to be used as a guide rather than a requirement.
A policy group provides direction to the Center Director.
The CMS general staff positions are now: Strategic Operations Section, Intelligence/Investigations Section, Information and Planning Section, Resource and Center Logistics Section, and Finance/Administrative Section.
Future planning will be one of the functions of the Information and Planning Section
Tracking of resources will be handled by the Resource and Center Logistics Section.
Summarizing the Facts
From its establishment in 1968, the ICS offered standardized procedures and flexible management structures to deal with funding, personnel, facilities, equipment and communication issues in meeting the challenge of emergencies.  
HICS incorporates the basic principles of ICS and applies them to make ready the emergency preparedness and response capabilities of the hospitals. Unlike ICS, the EOC approaches the emergency response from the larger picture perspective. Of the structural changes generated from the NIMS refresh, one was the establishment of the CMS, whose ultimate function is again to improve and streamline emergency response capabilities.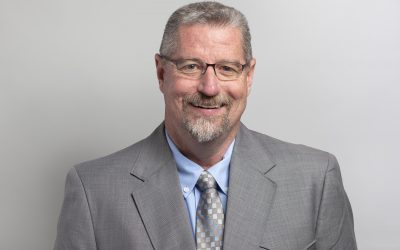 Concord Medical Group is extremely excited to announce that John Jones, MD has accepted the role of Chief Medical Officer of Emergency Medicine.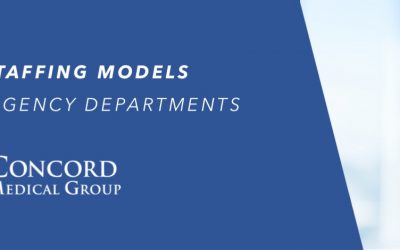 Exceptional Medical Directors are a not-so-secret sauce that power any well-oiled clinical program. They are a unique breed; equal parts clinical stand-out, skillful communicator, strategic thinker, and thoughtful mentor. At Concord, Medical Directors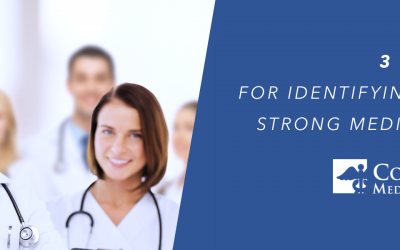 Exceptional Medical Directors are a not-so-secret sauce that power any well-oiled clinical program. They are a unique breed; equal parts clinical stand-out, skillful communicator, strategic thinker, and thoughtful mentor. At Concord, Medical Directors
Be a leader in patient care.