It's not always easy to find the ideal gift for the doctor in your life. Office equipment comes to mind, but chances are they already have their fair share of it. The trick, then, is find something meaningful – that goes above and beyond to make the gift truly one of a kind.
The following gift ideas can make an already meaningful gesture seem even more special.
Boconi Leather Physician Bag
A classic accessory for any medical professional is a physician bag, and Boconi's leather bagis a cut above the rest. This bag is made of full-grain Italian leather with durable canvas and brass hardware and matches style with quality.
Medelita Lab Coat
The Medelita lab coat is functional, comfortable, and sophisticated. Performance fabric repels fluid, soil, and stains and keeps the coat bright white and professional; it's much more than a simple garment.
Sanita Clogs
Emergency room physicians spend a lot of time on their feet, and a quality pair of shoes is a must. Sanita clogs are recognized by the American Podiatric Medical Association for their comfort and craftsmanship. These clogs are made of quality leather, have an inclined forefoot section, and an insole that adjusts to your foot's shape.
IntelliSkin Performance Shirt
An IntelliSkin Performance Shirt doesn't just look good; it's scientifically designed to keep your body in the proper balance and optimal function. The design incorporates advanced sports science and is recommended by both health professionals and elite athletes.
Medical Acrylic Desk Nameplate
If you're going to buy office-related items you might as well aim for the highest quality. This sleek, clear acrylic nameplate fits the bill and will look great on his or her desk. The doctor's name is engraved in a caduceus symbol.
ROK Espresso Maker
Long days and late shifts can make coffee the doctor's drink of choice. The ROK Espresso Maker produces rich, full-bodied espresso that will please a discerning coffee connoisseur, and it's environmentally-friendly. There's no complicated preparation; all it needs is hot water.
Dodocase Customizable iPad Case
Virtually every doctor today uses an iPad or another electronic device during their day. The Dodocase Customizable Case made with traditional bookbinding techniques combines superior protection with a classic design.
Custom Scrubs Set
The Custom Scrubs Set by Medelita is made with high-performance fabric that wicks away moisture and is quick-drying and soft. These scrubs are also gender-specific and can be personalized with a custom logo that includes name and title.
Montblanc Pen
A doctor always needs a pen, and Montblanc will enable them to write their prescriptions with style. Montblanc is known for their quality craftsmanship in a variety of products, from luxury ballpoint pens to mechanical pencils.
Miura Golf Wedge
Miura Golf is an industry leader when it comes to custom-designed wedges, irons, and drivers. They make a perfect gift for physicians who like to spend their downtime on a golf course. Each club is hand-crafted in Japan to ensure a perfect weight.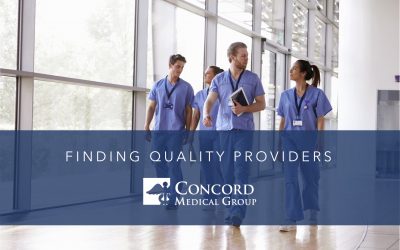 If you've been searching for someone with standards as high as yours, you've found us. Learn more about our hospital services to find out how we can get the ideal provider management solution for your needs.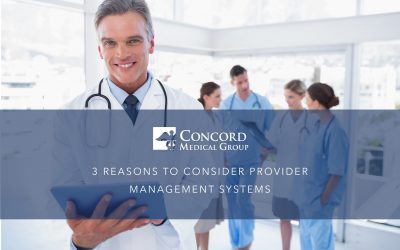 Provider management systems can help improve resources, offer better value to your patients, and streamline your operating costs, all with the help of a professional team like Concord. Curious to find out whether provider management is right for your facility? We'll tell you the top 3 benefits.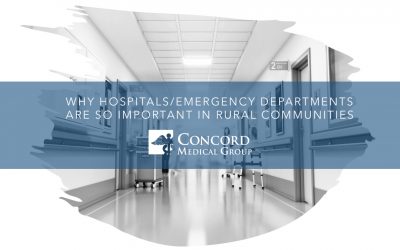 Are you a healthcare provider who's interested in exploring opportunities in a rural area? Did you know that rural Americans make up 15% to 20% of the U.S. population? These people face daily inequalities in health care compared to urban and suburban citizens. Rural hospitals/emergency departments are a critical component of communities across rural America because of their significant contributions beyond healthcare.
Be a leader in patient care.