As a physician who is fresh out of residency, or about to complete residency, landing a job in emergency medicine and gaining healthcare experience is probably your primary goal. If you're like most physicians, you've started your job search in the final year of your residency or fellowship.
There is a multitude of ways to look for a job that best suits your needs and aspirations  – from traditional classified sources in print to online job boards to using a job listing app on a mobile device. But one of the most highly-effective methods of finding the right job for you is a medical staffing agency.
Why use a medical staffing agency?
Studies have shown that increasing numbers of young physicians are gravitating away from private medical practice – which requires more of an entrepreneurial approach and a focus on running a business – to a daily practice such as emergency medicine. There are many reasons for this trend, including the uncertain future economics of traditional practice, as well as a desire to have more freedom and flexibility in their work-life balance.
Finding a job that best fits your life goals is challenging. But enlisting the services of a reputable staffing agency can dramatically increase your odds of landing that job and comes with a lot of advantages:
You're busy enough with your residency. Conducting an effective job search on your own requires even more time and energy.
Hospitals that are using medical staffing agencies have better contact with candidates on a personal level. They understand the needs and benefits of a specific community and emergency department, which is also a great help for young physicians who are looking to relocate away from the town or region where they now live.
Many hospitals – whether on a small rural or large urban level – face many challenges in recruiting the best candidates for their emergency department. There's the cost of recruiting, for starters, plus the amount of time needed to vet credentials, contact references, interview candidates, and negotiate contracts. That's why medical staffing is essential for hospital systems that hope to find the ideal job candidates. Staffing agencies not only allow them to expand their reach but also to compete effectively against other hospitals and recruiters who are seeking the same candidates.
Hospitals that use medical staffing get the kind of candidates who not only have the desired credentials but who also are a better match for their unique workplace environment.
The Concord Medical Group difference
The Concord Medical Group partners with hospital's emergency departments to find the highest quality physicians. CMG uses an extensive credential review process, including personal interviews, due diligence, and reference checks. Its goal is to develop a core group of physicians that best suit the needs of each community the ED serves.
CMG is physician-owned and works diligently to put physicians in the best possible work environment that allows them to do their job to the best of their ability while maximizing their personal time.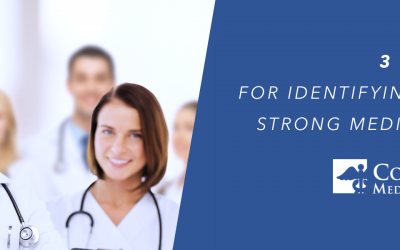 Exceptional Medical Directors are a not-so-secret sauce that power any well-oiled clinical program. They are a unique breed; equal parts clinical stand-out, skillful communicator, strategic thinker, and thoughtful mentor. At Concord, Medical Directors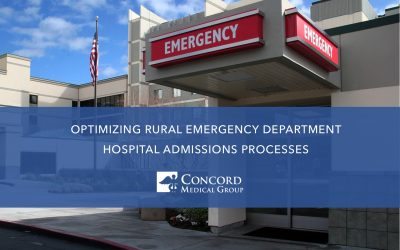 Rural hospitals are economic anchors in their communities and often the only source of local, timely health care. Optimizing the hospital admissions processes in rural emergency departments is an impactful way to sustainably support rural patient care needs and the economic viability of rural hospitals.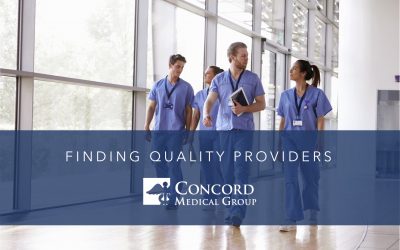 If you've been searching for someone with standards as high as yours, you've found us. Learn more about our hospital services to find out how we can get the ideal provider management solution for your needs.
Be a leader in patient care.