National Hospital Week is the nation's largest healthcare event that celebrates the history, technology, and professionals that make facilities across the country places of hope, healing, and care. To celebrate the annual event in style, we've come up with fun, yet practical events that will help ensure your staff members feel recognized for their hard work and dedication.
Host a launch event to get the party started. 
An auditorium or a large space is ideal for comfortable traffic flow, but if either of those options are not available, the employee cafeteria will do just fine. Once you've selected the event location, include vibrant signs leading there. Every step of the way should heighten the excitement!
Upon arrival, provide each attendee a gift bag filled with: an itinerary for the week's events, promotional items, an event T-shirt, a raffle ticket for a big item, sweets, and most importantly a small thank you note.
If you want to spruce up the event even more, include music, catered lunch, and sign-up sheets for massages that will occur later in the week. Whatever you choose to have at your event, make most of it available to everyone. By giving employees the freedom to come and go throughout the day, you will provide them more opportunities to enjoy the festivities despite their schedule.
Boost your hospital's visual presence. 
Rather than employees wearing uniforms or business attire, encourage staff to wear jeans and your hospital's event T-shirt. Everyone loves a good T-shirt, so make this promotional item creative and fun enough to wear beyond the event.
To include more than just staff members in the celebration, set up a photo booth in the main lobbies of the hospital as well as provide small props that have the event hashtag on them. Props such as photo frames, speech blurbs, and medical objects like stethoscopes and hearts will be fun, yet effective because it will encourage the use of hashtags, which will then create social media engagement. If possible, we suggest keeping the photo booth up the entire week to maximize your hospital's marketing efforts.
Wind down with free massages. 
Make a weekday feel like the weekend. Hire a local massage school to visit the hospital and give employees, who signed up on beforehand, chair massages. To help guarantee 15 minutes of relaxation time, reserve quiet spaces in the hospital for each masseuse to work along with using soft lighting and playing acoustic music.
While you have visitors in your hospital, seize the opportunity to promote your services. Provide each masseuse with a bag that includes a thank you card, brochures, and promotional items such as pens and notepads. This week is all about appreciation, so show your gratitude and give abundantly.
Have a potluck to bring everyone together. 
Send out a reminder the day before to all hospital staff. In the email, encourage them to make their signature dish or dessert and bring it to the hospital for lunch. This is a great opportunity for staff to sample foods from other cultures while also getting to know each other better in a social setting.
As an incentive, create fun awards on plates to give out to three different cooks. Awards could say, "Most likely to be eaten in one sitting," "Most likely to be passed down for generations," "Most likely to be made with only healthy ingredients." During the luncheon, tell each attendee to vote for their favorite dish or dessert. The three with most votes win! 
End the week on a cool note. 
Contact a local snow cone or ice cream truck and schedule them to park outside the hospital at a designated time and place. One hour before the truck arrives, prepare for the event by setting up large speakers, decorations such as balloons and a photo booth, and a music playlist.
Once the event starts and employees arrive to receive their one free cool treat of his or her choice, have event staff there to encourage people to take photos and post them on social media. The more social engagement, the better. After all, this is the last event of National Hospital Week, so savor every moment of it!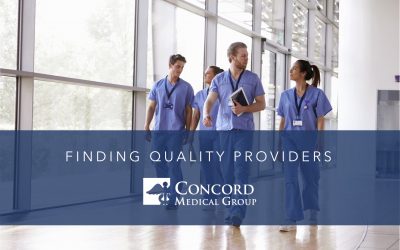 If you've been searching for someone with standards as high as yours, you've found us. Learn more about our hospital services to find out how we can get the ideal provider management solution for your needs.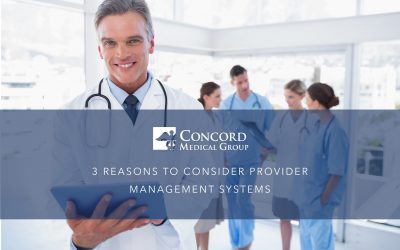 Provider management systems can help improve resources, offer better value to your patients, and streamline your operating costs, all with the help of a professional team like Concord. Curious to find out whether provider management is right for your facility? We'll tell you the top 3 benefits.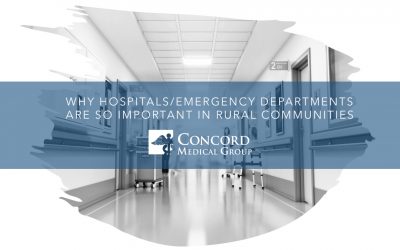 Are you a healthcare provider who's interested in exploring opportunities in a rural area? Did you know that rural Americans make up 15% to 20% of the U.S. population? These people face daily inequalities in health care compared to urban and suburban citizens. Rural hospitals/emergency departments are a critical component of communities across rural America because of their significant contributions beyond healthcare.
Be a leader in patient care.