It wasn't all that long ago that the idea of doctors and other emergency department staff members using devices such as smartphones to help treat patients was unthinkable. Today, it would be hard to find a doctor of ED staffer who doesn't use a smartphone or tablet in his or her practice.
There are plenty of smartphone apps to choose from if you're looking to utilize one – or more – in your everyday ED routine. Better yet, they're specifically designed for emergency medicine. Let's take a look at some of the top choices today.
ERes
Versatility is one of the many strengths of the ERes app. It's essential for all ED physicians because it can be used at the point of care for many different conditions and contains an incredible depth of content. And it only costs around $5.
EMRA PressorDex
This app is loaded with even more content than ERes – which is saying a lot. It provides dosing and treatment information for virtually every critical care situation that arises and also information about vasoactive agents. The EMRA PressorDex is pricier than the other apps listed here, but you get a ton of content for the money.
Heart Pathway
Heart Pathway is an essential clinical tool for treating patients who come to your emergency department complaining of chest pain, and can be used to determine if a patient who is suffering these symptoms can be safely discharged. This app was approved in a clinical trial.
MediBabble
MediBabble is an invaluable resource if your ED receives patients of different cultures as it has a database of instructions and questions in Spanish, French, Russian, Mandarin, Cantonese and Haitian Creole. You have the ability to show the patient the text or play it out loud. All of the questions are of the yes or no variety. It's free, so it's worth giving a try.
SonoSupport
SonoSupport is a top-of-the-line ultrasound app that provides you with all of the information you'll need to perform clinical ultrasound examinations in your ED. It includes sections not found in many other Ultrasound apps, such as appendicitis and testicular exams.
EMRA Antibiotic Guide
The EMRA Antibiotic Guide is one of the most widely-used smartphone apps by emergency physicians. It's essential for prescribing any antibiotic and can save you from having to search other online references.
Eye Emergency Manual
A quick reference for ED physicians when dealing with ophthalmology complaints, Eye Emergency Manual is free and enables you to diagnose eye emergencies quickly.
Basics of Emergency Medicine
The Basics of Emergency Medicine app is essential for interns and medical students who rotate through emergency medicine. It helps medical students and interns figure out differential diagnoses and gain an understanding of what tests they should or shouldn't order. 
EyeMD
The EyeMD app allows physicians to see if a patient has lost visual sharpness in one eye compared to the other. Android users should give Pocket Eye Exam a try.
palmPedi
The palmPedi app is designed for physicians, nurses, and others caring for children in an emergency setting. It has all the information you'll need to manage pediatric emergencies.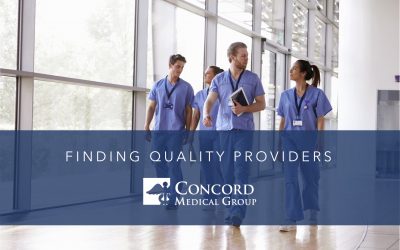 If you've been searching for someone with standards as high as yours, you've found us. Learn more about our hospital services to find out how we can get the ideal provider management solution for your needs.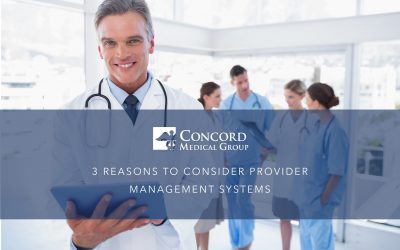 Provider management systems can help improve resources, offer better value to your patients, and streamline your operating costs, all with the help of a professional team like Concord. Curious to find out whether provider management is right for your facility? We'll tell you the top 3 benefits.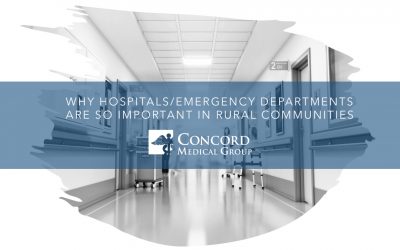 Are you a healthcare provider who's interested in exploring opportunities in a rural area? Did you know that rural Americans make up 15% to 20% of the U.S. population? These people face daily inequalities in health care compared to urban and suburban citizens. Rural hospitals/emergency departments are a critical component of communities across rural America because of their significant contributions beyond healthcare.
Be a leader in patient care.